Summery Day out...with Pretty Rain Clouds!
Hey guys!
As you've noticed I have been collaborating with a blogger for sometime now (#sweetreats). This worked out so well for both of us in the blogging community as we gained recognition and had a ton of fun. Therefore, I wanted to do another collaboration with an another amazing blogger- Pretty Rain Clouds- a.k.a Leonie A. With us being near the end of a few summery days, the two of us decided to base
our posts on a Summer's Day Out at a festival, picnic,party etc.
First things first, an outfit for me always is the most essential part when going out. Seeing as it is rather hot this Summer in the UK, the most ideal piece of clothing to wear would be short-sleeved top, vest top, or a crop top followed on with a pair of denim shorts. If you're not feeling brave enough to pull out the shorts, other options would include jeggings, long shorts or possibly even an all-in-one playsuit with a top over it.
Photograph of my constructed outfit coming soon....
Next on the criteria, one of my strongest leagues, makeup!
When going out with friends, family on warm summer days, especially at a festival, wearing makeup isn't always necessary. I mean, yes you can wear some; however, there really is no need to paint your face. My idea of festival makeup, or for spending time in the sun, is of course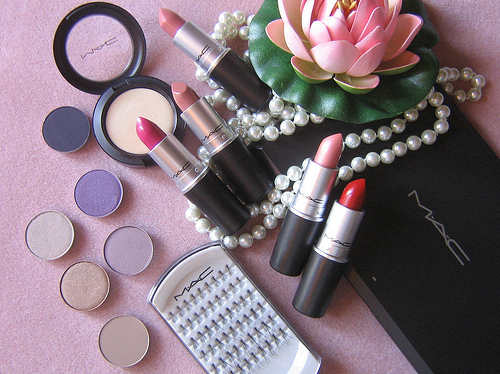 Source: Tumblr

applying sun cream or sun lotion. Obviously because it protects your skin from the UVB rays which the Sun sends and can also smell really nice. Once I've added sun cream, from there, I'd really go easy on the makeup. This means not applying foundation or powder but using either a tinted moisturizer or light concealer to hide blemishes and patches. Then I'd personally create an eye look, consisting of neutral, possibly beige-coloured layered with a natural tone, finishing off with a few flicks of mascara on my eyelashes. And that's really it! I'd advise not to wear so much makeup.
And finally, top 5 items to take out under £5:
·
Wet wipes/pocket tissues (for when you're eating or for a super-quick wipe down)
·
Hand moisturizer (this isn't really an essential but I'd personally take this with me)
·
Disposal Camera ( in case, you may lose a REAL expensive camera, take one of these-they're super cheap and you can throw them away after use).
That's all from me but check out Pretty Rain Cloud's side by clicking
here
!
But for now, cheerios!